Introducing Gridbox v3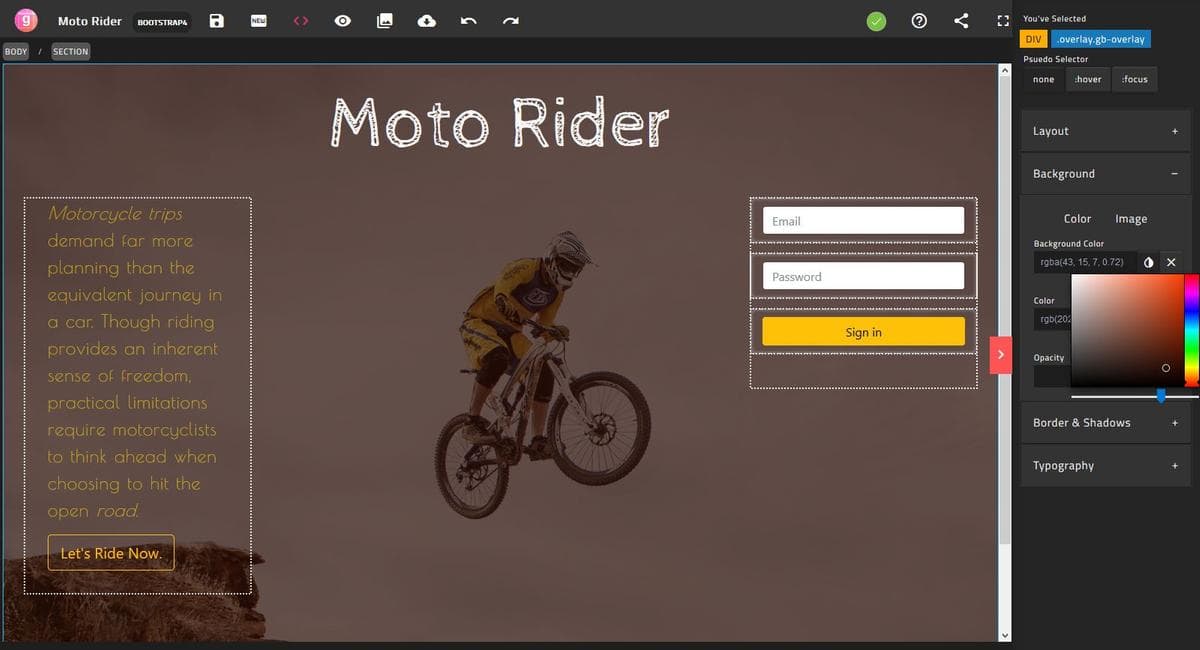 Today, we're thrilled to unveil the all-new Gridbox V3. For this release, we would like to home in on the intuitive essence of Gridbox, refining and expanding upon the foundational strengths that make Gridbox a great and a useful tool.
Introducing Visual Designer.
From inline-block to absolute positioning, you have complete control over layout, colors, and typography.
Gridbox Visual Designer automatically assigns classes to elements & you can start designing the site visually without touching the CSS. Yet, you can also modify the CSS Code using the Editor.
Insert Images on the Fly.
Inserting Images has got easier now. Just double-click on the image element, it will open the gallery and you can either upload or insert the image that you've already uploaded. That's it.
Fonts & Typography.
Use recommended Google Fonts or import any fonts from CDN and adjust everything from letter spacing to line height.
Background Images.
Precisely position background images and adjust background properties effortlessly from the Visual Designer.
Ready to Explore New Gridbox V3
Kindly check on this link (https://www.gridbox.io) and spread the word :)