Meet Gridbox v13.0 - No code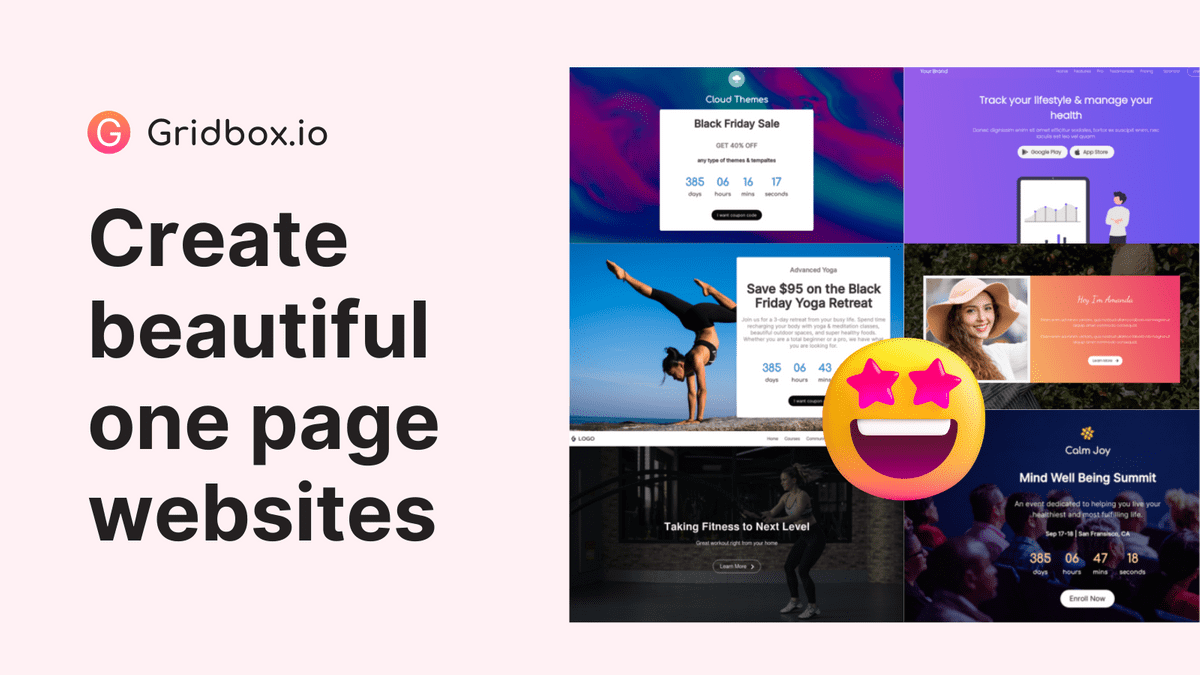 Today we're excited to announce the all-new editor. For the past 5 months, we've been working on this update and It is really that huge!
Let's see what is new in this version.
As you may remember, the previous version of Gridbox visual editor has limitations and it has been designed for HTML/CSS developers.
The all-new Gridbox v13 offers a simple visual editor with more useful pre-built blocks for creating landing pages, sale pages, and portfolio websites faster.
Thus anyone, even complete beginners, can create a stunning landing page without touching even a single line of code.
You can still edit custom code with the PRO Plus plan. Also, every website you create will be hosted in Netlify powered with a free SSL certificate, you do not need to do anything to get it.
Feature Highlights
No code needed (If you're in PRO Plus plan you can still edit code)
Add Google Analytics, SEO, Open Graph right from your editor settings
100+ pre-built blocks to create landing pages faster
Gallery with stock free high quality images from Pexels.com / Gradients / Background Patterns
300+ SVG Icons
Create Custom Forms & Store data in Netlify Forms or any other services like Revue, Mailchimp, FormSpree.
Can I try it for free?
If you're on a free plan, you can create & host one website for free along with a custom domain or upgrade to higher plans if you need more sites along with other features.
For existing paid users
If you're already a PRO user, we've upgraded your plan to a PRO Plus plan without any extra cost and with a PRO Plus account, you can create websites both visually as well as using code.
Also, you can create sharable templates & sell them with Gumroad or a similar service
How do I publish websites?
With Gridbox, you can publish websites to Netlify for free in one click along with custom domain and free SSL.
Netlify is platform for building and deploying/hosting websites. It provides generous free tier to host your website for free. Also Netlify has some inbuilt features like forms and submissions whenever you create any custom forms or use pre-built forms you can easily store the form data to Netlify.
What is next?
As said above, the product is fully prepared for the active improving phase. We will collect your feedback and implement the requested features one by one.
So if you are an indie maker, marketer, or a designer who works in a startup or an agency & often creates landing pages you would love this tool.
Have a great day.
Thanks so much for your continued feedback, love & support.
Kindly check on this link (https://www.gridbox.io) and spread the word :)